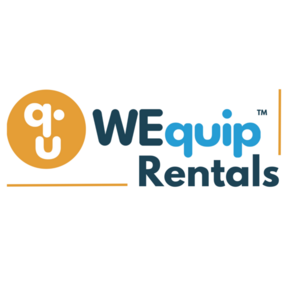 Welcome to WEquip Rentals, your one-stop destination for high-quality rental items to elevate your experiences. As a passionate team of owners, we take pride in curating a diverse collection of items to cater to your unique needs. Whether you're planning a special event, tackling a DIY project, or exploring new hobbies, WEquip Rentals has the perfect items to complement your journey.
As O'Fallon locals ourselves, we understand the value of convenience and reliability. That's why we handpick and meticulously maintain our rental inventory, ensuring that each item meets the highest standards of quality and performance. Our mission is to make your rental experience seamless and enjoyable, allowing you to focus on what matters most.
From practical tools and equipment to exciting entertainment options, our selection includes everything from party essentials to outdoor gear and beyond. Our commitment to sustainability extends to every aspect of our business, as we believe in promoting responsible consumption and reducing waste.
When you choose WEquip Rentals, you're not just renting items; you're becoming part of our growing community. We cherish the relationships we build with our customers and are always here to assist you in finding the perfect rental solutions for your needs.
Explore the endless possibilities with WEquip Rentals and let us help you make every moment extraordinary. Discover, rent, and experience with us today!
No followed people